Current bands and projects
QDK
Three Hall of Fame and Legendary musicians have joined forces to keep rock and roll, electric blues, surf, and rockabilly music alive and well into the 21st century. Guitarist Quentin Jones, drummer David Uosikkinen, and bassist Kenny Aaronson are QDK!
Visit the QDK website qdkmusic.com.
Visit QDK on Facebook www.facebook.com/qdkrockandroll.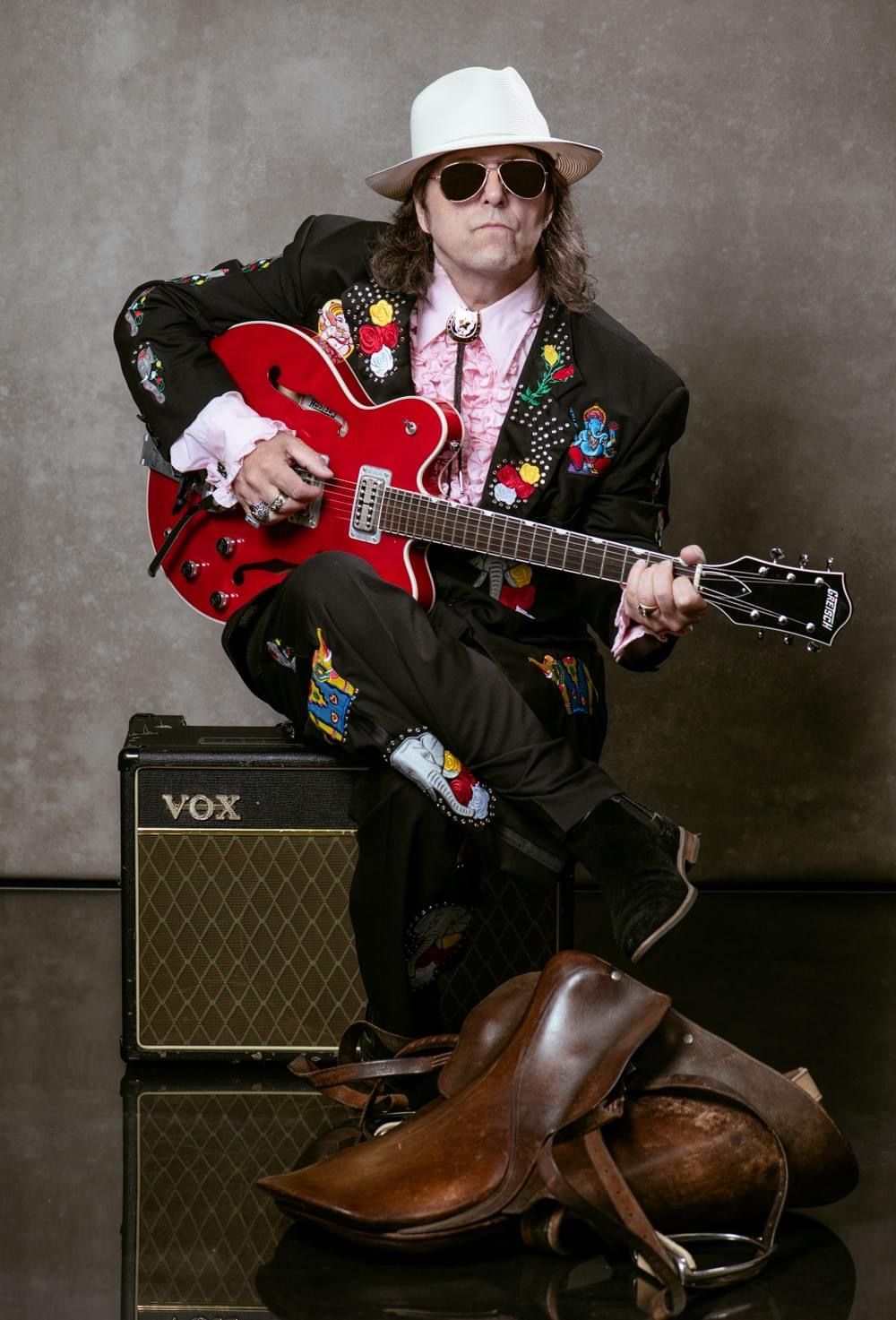 The Quentin Jones Rock & Roll Revue
Get ready to rock and roll like never before with The Quentin Jones Rock and Roll Revue! Hosted by the legendary guitar player Quentin Jones, this musical variety show is guaranteed to have you tapping your feet and singing along to the greatest hits of rock, country, soul, and blues.
Featuring a powerhouse band and special guest artists who have made their mark in the music industry, The Quentin Jones Rock and Roll Revue is a must-see performance. Past shows have welcomed esteemed guests such as Charlie Ingui, founding member of the Soul Survivors, Nick Kane, Grammy award-winning guitar player and former member of The Mavericks, Linda Gail Lewis, the younger sister of Jerry Lee Lewis, Eddie Angel from the legendary band Los Straitjackets, and many more.
This high-energy show promises an unforgettable experience for fans of all ages. Whether you're a music enthusiast or just looking for a night filled with entertainment, The Quentin Jones Rock and Roll Revue has something for everyone. Perfectly suited for theaters, music venues, and casinos, this highly entertaining show will leave your patrons begging for an encore.
Don't miss out on this electrifying performance that celebrates the very best of rock and roll. Get your tickets now for The Quentin Jones Rock and Roll Revue – it's time to let loose and indulge in a night of pure musical magic!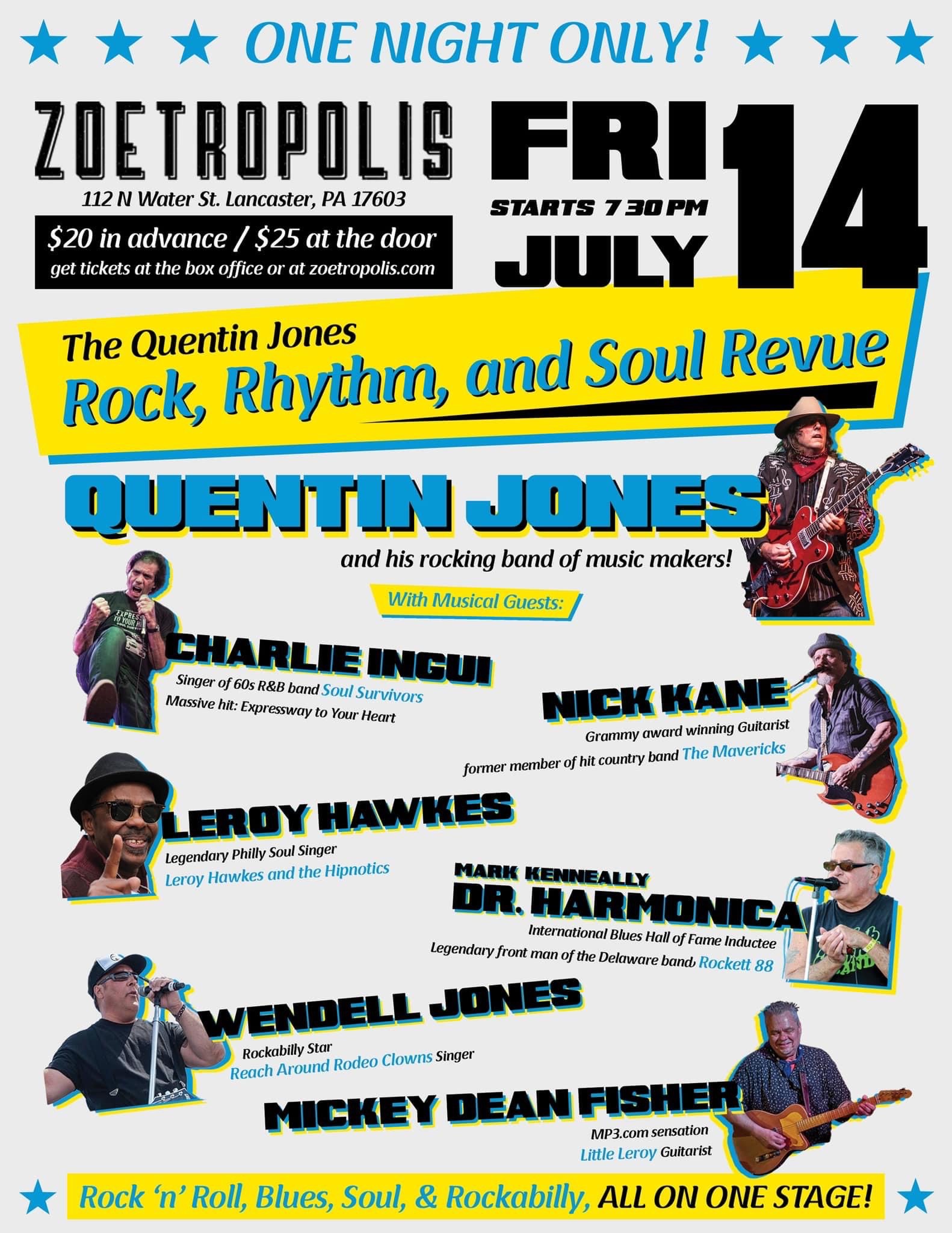 The Quentin Jones Trio
The Quentin Jones Trio is made up of  musicians who have played at every level of the music business. Their music is based in rock 'n' roll with a touch of blues and rockabilly. They are an excellent choice for a headliner and they are great opening act for nationals. Although the Quentin Jones Trio is not a cover band, along with their own tunes, they do many recognizable songs in their own, original gritty style. 
These three musicians combined to make an authentic rock 'n' roll sound that will surely draw the people that love live music to your venue.
Quentin Jones solo 
Quentin Jones is not only one of the most entertaining performers you can book for your venue, he is also one of the most entertaining performers to be seen anywhere. Quentin has spent years entertaining and playing music with some of the top names in the world.
Quentin's show is based on his world-class guitar playing and he sings some of the most outstanding and entertaining rock, blues, country and rockabilly music to be heard anywhere in the world today.
Visit Quentin on Facebook www.facebook.com/qjonesguitar/.
Previous events
Always rocking at this great venue
Quentin to play Gretsch Guitar Event NYC!
Check out the Story on Billy Burnette in the news! Quentin, David and Kenny will be backing him!