Endorsed by Gretsch Guitars
Featured in the August 2021 issue of Guitar Playe Magazine
2016 Inductee Rockabilly Hall of Fame
2019 Inductee Delaware Rock and Roll hall of Fame
(as a menber of Dr Harmonica and Rockett 88)
Quentin Jones has his own brand of guitar playing based in roots, rock and roll, blues and old school country music. As a guitar player, songwriter, producer and as a bass player he has worked with a who's who of the music industry, and his work in the recording studio has won him praise with both the press and from fans around the world. Quentin is a full time musician who divides his time between his solo performances, his work with different bands and backing up top music artists. Quentin teaches a limited amount of students from beginner to advance, for guitar and bass.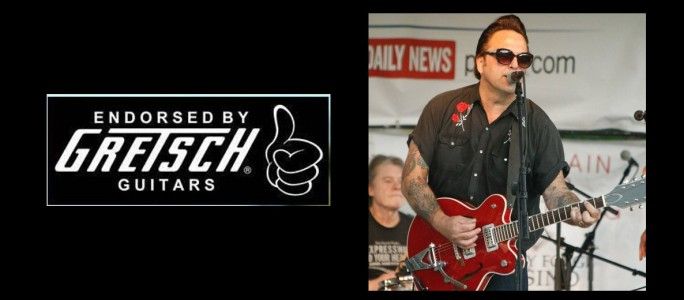 Previous events
Quentin Jones with QDK Lancaster Roots and Blues
Quentin to play Gretsch Guitar Event NYC!
Check out the Story on Billy Burnette in the news! Quentin, David and Kenny will be backing him!