Note : On September 2016 Dr Harmonica and Rockett 88 will be inducted in the Delaware Rock and Roll Hall of Fame!
Dr. Harmonica and Rockett 88
Dr. Harmonica and Rockett 88 have been playing their brand of rock and blues since the mid-1970s. This great band has years of recognition behind them and years of entertaining ahead of them!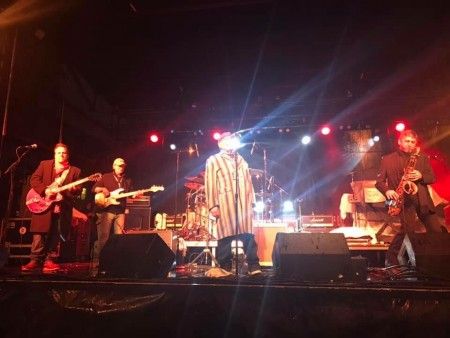 Dr. Harmonica and Rockett 88's 40th anniversary is only a couple of years away. Rockett 88 has years of entertaining the masses and has built up a fan base and a brand that endures to this day, and the band shows no sign of slowing down. Rockett 88 shows everyone a good time when they fire the band and play some of the finest rockin' blues to be heard anywhere today. Dr. Harmonica and Rockett 88's legacy is one of a hard working and hard playing road worthy band. After all, they have played thousands of gigs over nearly 40 years and has earned the respect of their peers spanning multiple generations.
Fronted by award winning and Hall of Fame singer and harmonica player Mark "Dr. Harmonica" Kenneally. Mark was in the 10th grade at Brandywine High School when he first saw a young George Thorogood perform. Shorty there after the two became good friends and fellow music loves. "That's how I got started," says Kenneally, 65. "George just happened to be in my class." That twist of fate has led Kenneally on a nearly four-decade career as his alter ego Dr. Harmonica, leading his band called Rockett 88.
Joining the Dr since the eighties is Alan Yandziak,on tenor saxophone. Alan was a founding member of a very successful club band, "The Numbers", who played the larger rock clubs in Delaware, Pennsylvania, New Jersey and Maryland during the late seventies.  After that Alan spent the early eighties backing artists like Billy Preston and the Four Tops He joined Rockett 88 in 1985.  
On guitar is Quentin Jones. Quentin Jones has spent numerous years in the music industry as a musician, songwriter, engineer, and producer. As a guitarist has an endorsement from Gretsch, representing the company's Panther guitar. Quentin is a 2016 inductee in the Rockabilly Hall of Fame.
Quentin Jones has tour live playing guitar with Peter Noone and Herman Hermits, Robert Gordon, Linda Gail Lewis, Dr Harmonica and Rockett 88, the Rockats, the Reach Around Rodeo Clowns, the super group BC500 and rock and roll pioneer Charlie Gracie. 
Drumming for Rockett 88 is Danny Bendig. Danny, who hails from Pennsylvania has played with every great Philly band including Chubby Checker and Heavyweight Champ Joe Frazer in Joe Frazer and the Knockouts.
Laying down the low end on bass is Patrick Redding. Patrick's great playing and steady attitude caught the Doc's attention after playing in such tri state bands as No Alibi Blues Band, Zan Gardner Blues Band, Patsy Foster Band, and the  Night Crawlers, with Mark Kenneally.
Along with hitting every major venue on the eastern seaboard, being the house band for the Baltimore Ravens, Mark winning many awards for his playing, Rockett 88 has open for such greats as: George Thorogood, Willy Dixon, Muddy Waters, James Cotton, KokoTaylor, The Waitresses, The Ventures, The Clovers, Tommy Conwell, The Legendary Blues Band, Jimmy Dawkins, Debbie Davies, Clarence " Gatemouth " Brown, Duke Robilard, The Nighthawks, NRBQ
MP3s of Rockett 88
_______________________________________________________________________________________________________________________
The Dr. newest release on Lanark Records! We are now recording the follow up album!!!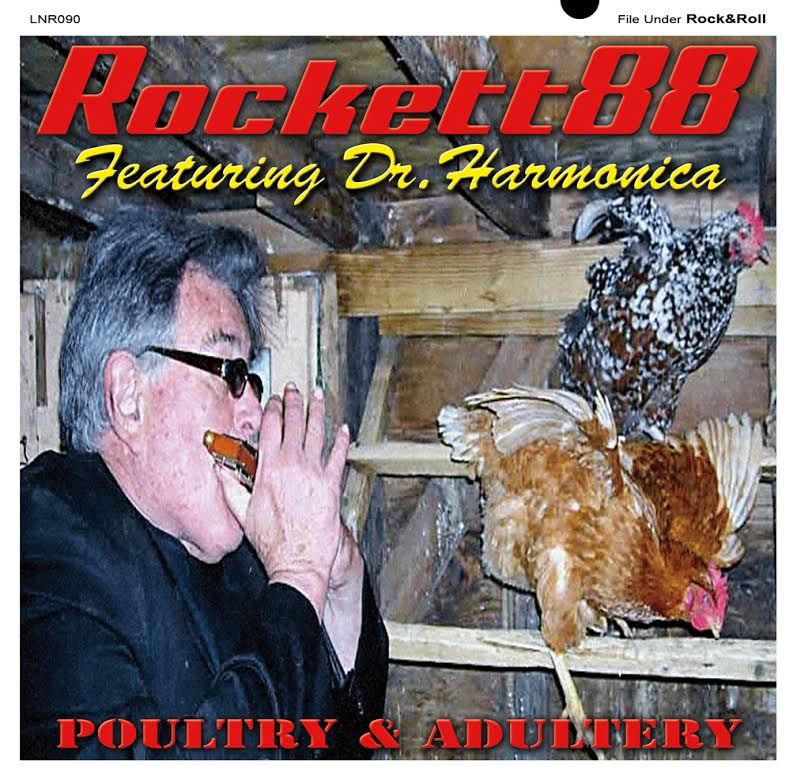 Upcoming Dr. Harmonica and Rocket 88 Shows:

-          June 22 – St. Georges Country Store, DE (6pm – 11pm)

-          June 28 – Mr. Ducks, Ocean City, MD (5pm – 11pm)

-          June 30 – The Ardmore Music Hall, Ardmore, PA (Darryl Ray Tribute Show)

-          July  06 – Hammerheads, Rehoboth Beach, DE (3pm – 6pm)

-          July  12 – The Greene Turtle West, Ocean City, MD (10pm – 2am)

-          July  13 – The Greene Turtle West, Ocean City, MD (10pm – 2am)

-          July 19 – TBA

-          July 20 – TBA

-          July 27 – The Blue Earl Brewing Co., Smyrna, DE (7pm – 11pm)

-          August 03 – TBA

-         

August 10 (3pm – 6pm) Hammerheads Rehoboth Beach

 

August 16 (10pm – 1am) Greene Turtle West

 

August 17 (10pm – 1am) Greene Turtle North

 

September 07 (?) Joe Lisi Private Party – Kennett Square, PA

 

September 13 (4pm - 7) M.R. Ducks, Ocean City

 

September 22 (?) DE Rock'n'Roll Hall of Fame, Wilmington, DE

The Baby Grand

 

September 17 (7pm - ?) Bellefonte Brewery, Wilmington, DE

 

October 16 (?) The Blue Earl Brewery, Smyrna, DE
For show dates please click the calender tab 
Previous events
Quentin Jones with QDK Lancaster Roots and Blues
Quentin to play Gretsch Guitar Event NYC!
Check out the Story on Billy Burnette in the news! Quentin, David and Kenny will be backing him!